Best Rugby Betting Sites in Australia for Dec 2023
Best Betting Sites in Australia
Exclusive Registration Links

Unibet







VISIT UNIBET >

Ladbrokes







VISIT LADBROKES >

Neds







CODE STAR>

Bet365







CODE 365PLAY>

bet365 does not offer bonus codes in Australia and this referral code does not grant access to offers

Betfair







VISIT BETFAIR >

Bluebet







VISIT BLUEBET >
Disclaimer: The daily specials, referral codes, and registration links are not aimed at players from the NSW region, in tune with the new NSW regulations. The NSW players are not eligible for the same.
Top 10 Bookmakers in Australia for Betting on Rugby
Even though Australians have a number of choices when it comes to bookmakers who handle rugby leagues and tournaments, these are the top 10 options. These sportsbooks are excellent it comes to coverage, quality of odds, customer support, and more.
Bet365
Bet365 is one of the renowned betting platforms in the world, and the sportsbook has a presence in almost every country. The speed and consistency of the sportsbook took a major turn in the right direction a few years ago after the decision to upgrade to HTML5 technology on the site. Perhaps, the best element of Bet365 is the sports coverage with almost every sporting event covered by this bookmaker. There is a greater focus on Australian sports like AFL and NRL apart from different rugby betting opportunities.
Ladbrokes Australia
The Australian version of Ladbrokes is an extension of the UK betting giant's presence in major markets around the world. Interestingly, this brand did not make an outright entry into the Australian market, but this was made possible by the purchase of Bookmaker.com.au. The interface is very similar to the parent Ladbrokes site. This is backed up by a strong betting selection, which especially focuses more on Australian sports like rugby. The prices offered by this brand are not the best around.
Betfair Australia
Betfair may feature on this list as one of the betting sites, but they are a betting exchange. The primary role of Betfair is to provide a platform for punters to come up against each other and not just against the site. This ends up causing an increase in prices compared to the competition. On average, one can expect a 20% better price at Betfair compared to other sportsbooks. This brand is not just ahead in terms of odds and prices, but it is also excellent in terms of coverage. Betfair, though, is led down by dated website design.
Unibet Australia
Unibet is an established brand when it comes to betting on sports. The entry into the Australian market has made Unibet a prominent player in this continent. The brand has been able to quickly establish as a major betting destination with markets on different Australian sports like cricket, AFL, NRL, and rugby. Besides, punters can also find coverage of sports from around the world. Apart from the different markets offered, Unibet also specialises in providing added features to enhance the whole betting experience. The strong set of payment options coupled with excellent customer service are hallmarks of the brand.
PlayUp
This is one of the young and upcoming betting sites in Australia, and it also happens to be quite innovative with focus more on mobile users than desktop users. Launched in 2019, PlayUp has a range of tournaments and promotions that are geared towards providing a lot of value to the player. It takes only a couple of minutes to sign up for an account, while the regular players will be able to capitalise on a loyalty program. The markets provided by PlayUp span more than 20 sports and different horse races from around the world.
PointsBet
PointsBet is quite unique as a betting operator in Australia since the key product happens to be spread betting. Even though there is a lot of variance in spread betting that can result in big losses, it is also quite innovative and it has the potential to reward quite significantly. All users will be greeted to a string of payment options, which make it very easy to add or withdraw funds from the account. The odds are very competitive while the interface is also designed to be minimalistic. The reduced number of markets compared to the competition is one of the few disadvantages.
Sportsbetting.com.au
This is an online bookmaker that started out back in 1998, and it is one of the oldest online betting platforms in Australia. For this reason, the brand enjoys a lot of popularity amongst new and experienced punters alike. The customer service provided by Sportsbetting has been perfected over the years, and users are now guaranteed to get an enjoyable time – irrespective of the amount they have wagered. The best feature of Sportsbetting would be the independent odds, which ensures the best price for most events. The fixed odds make for great value, but the design is a letdown.
Neds
Neds is another one of the latest generation Australian sportsbooks. It tries to set a trend when it comes to the betting interface through a website that is heavily focused on mobile users. The strength of Neds would be the range of markets available on almost every sport in the world. Even though the service provided by the operators is not the best around, the packed markets are rich with odds that are among the best around. Even though rugby is covered in extensive detail, fans of horse racing will be able to appreciate the special interface that is among the best.
Palmerbet
Palmerbet is one of the latest entrants to the sports betting scene in Australia. However, the brand has been a popular name when it comes to the horse racing scene in Sydney. The highlight of this sportsbook would be the excellent range of odds and markets available on thoroughbred racing in Australia. There is also sufficient focus on greyhound races. The global sporting events on rugby, cricket, and tennis are also covered extensively. The sportsbook carries a number of promotions to enhance the value of a market when pitted against the competition.
BlueBet
BlueBet is an Australian sportsbook that manages to specialise in a clean and simple design, which makes for an intuitive betting experience. The odds and markets provided by this operator can be described as average at this moment, but some sports like rugby are given added attention. The special attention also extends to Australian leagues like NRL and AFL. The operator is quite disappointing in terms of payment options, as several e-wallets are not supported. Still, the overall betting experience is relatively high compared to mediocre sportsbooks in Australia.
Top Leagues/Tournaments for Betting on Rugby in Australia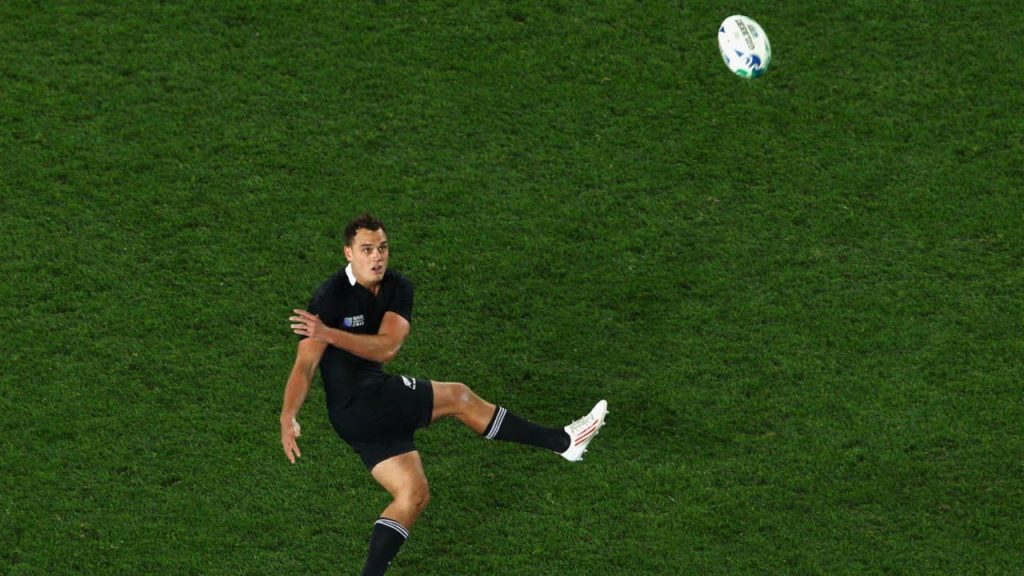 There are several events concerned with rugby since this is one of the popular sports in the world. Yet, it is important for a punter to know the top events that can boost the chances of success. All bookmakers will be offering markets on different versions of the game. It is reasonable to expect more than 50 markets for every game. There is a strong need to learn about the vital differences between different versions of rugby and variations in each tournament.
Rugby League
The rugby league comprises of teams – each with 13 players – that compete for a victory with a substantially smaller ball than other rugby versions. As a result of the smaller size, the ball bounces less predictably and it can also be kicked a lot further. The league games tend to have a six-tackle limit. If teams exceed this limit, the ball goes to the opposition. These games also use a tap and go format when the ball goes out of play. The popular rugby league events are:
The Challenge Cup
National Rugby League (NRL)
Super League
Rugby Union
The rugby union games comprise of teams that have 15 players each. There is no limit on the tackles that a team can perform. A line out is also created by the players when the ball falls out of play. It is very common to witness mauls and scrums as part of the rugby union matches. These games are more about strategy. Some of the top rugby union events are:
Six Nations
Lions Tour
Rugby World Cup
Super Rugby 15
Guinness Pro 12
Super Sevens Tournament
This is the tournament which features seven players on each side. Each game comprises of two halves, which will have a period of seven minutes each. This is considered as a fast-paced version of rugby.
Important Things to Consider When Choosing a Rugby Betting Site
There are several factors that come into play when choosing the best rugby betting site. The coverage of these key tournaments is very important, but punters should also have different markets at their disposal. Even if some of the markets are unavailable, the presence of certain features can help punters customise a bet according to their need.
Choice of Markets
Even though there are different versions of rugby, the betting markets on this sport tend to be very similar. Australian rugby punters are not only able to bet on individual sports, but they can also opt for futures markets and more.
Futures Markets
All major competitions in rugby union and rugby league tend to possess futures markets, which are heavily dependent on the tournament. It is very common to witness the market for backing outright winner for a tournament. This may also involve players to a certain extent. Some of the top options in this category are:
Outright Winner
Player of the tournament
Top points scorer
Top try scorer
Teams to reach the final
Betting on Individual Games
There are different options available for a punter looking to bet on individual matches. The most popular option would be the 3-way market, which can be used to back a victory, draw, or defeat for a particular team. It is also possible to go with a line market, which is essentially similar to a handicap market. In the line market, teams start with a negative point if they are considered as a favourite. They would start with a positive advantage if they are considered as an underdog. There is no option to bet on the stalemate option. A bet on an underdog at +5.5 points will succeed only when the team loses or wins by five points or less. The opposite is applicable for a favourite team, which would be backed at -5.5 points.
Betting on the Total Points
Many bookmakers provide the option of backing the total points in a game if it is very difficult to pick a winner. The bookie typically comes up with a nomination for the total number of points that are likely to be scored in the game. This represents the total number that can be achieved by both teams combined. Now, the punter can bet on over/under the points that would be scored in the game. A punter can assist in this market by looking at previous performances of the two teams and the head-to-head record of the two teams.
Player Betting Markets
There are plenty of options to bet on player markets and come away with returns. This is due to the quantity and variety of player markets, which includes the likes of anytime try scorer and first try scorer. Once again, it is key to look at the form of a player before making the bet. It is common for some players to perform well against certain teams.
Support for Mobile Betting
The number of users who access betting sites from a mobile device has grown up significantly in the last decade. As a result, the bookmakers have also made significant changes to their operating style. Some of the bookmakers in Australia are even building their product portfolio with the mobile user in mind. Amidst this growing importance, one should pick up a sportsbook based on the quality of apps offered. Usually, these apps are offered for iOS and Android devices. The process of installation is different on both devices, but importance should be placed on the ease-of-use, stability, and reliability.
Additional Features
A string of additional features will determine the feasibility of a particular betting site. They are:
Fantasy Betting
This is a relatively new feature that has been gaining a lot of traction in recent years. Furthermore, fantasy betting is also seen as a great alternative to the traditional way of betting on actual games. Rather than go against a bookmaker, punters will be choosing a fantasy team that will compete against other fantasy teams for the top honour. The presence of a fantasy betting option within a bookmaker is a huge bonus with only very few options available.
In-play Betting – not permitted by Australian law
Australian rugby has a lot of in-play betting markets in other countries, but they are not available to Aussies online due to the Interactive Gambling Act preventing Australian sportsbooks from offering such an option.
Live Streaming
Australian rugby betting sites are not providing the option of watching live rugby content. However, some bookmakers do provide live streams on other sports like soccer and cricket. It is quite possible that the option to watch rugby matches live will be included by these bookmakers in the future.
FAQ by Punters Who Want to Bet on Rugby and Other Sports
Is it legal to bet online in Australia?
Yes, the concept of online betting in Australia is legal with sportsbooks receiving licenses to run and operate their business.
What are the payment methods usually accepted by the betting sites?
The betting sites in Australia typically accept many payment options. These include credit card, debit cards, e-wallets like PayPal, bank transfer, and more.
Are these betting sites safe?
The best betting sites will come with state-of-the-art technologies that are designed to protect the user and their information. It is a common feature to witness SSL encryption of the highest order on these sites.
How do the betting sites make money?
The bookmaker typically prices their odds with a margin, which differs from one bookmaker to the other. The margin would be the profitability portion for a bookmaker when all bets on the particular event are taken into account.
What are the licenses are available for sports betting sites in Australia?
Australia has set individual licenses for its different states and territories. However, betting sites in Australia do not offer features like in-play betting as one of the terms and conditions of the licenses.
Is the in-play betting option available on Australian betting sites?
No, Australian sites are prohibited from offering live betting feature online.