Bet365 Australia Review Sep 2023
Let's get right to it! The Bet365 betting platform is quite popular throughout the world, but what does it have to offer in Australia? In this review, we will dig into everything that the platform has to offer and get to the bottom of some of the most asked questions.  This is my Bet365 Australia Review. 
Bet365 Australia Review: The Most Popular Sections
What sports are available to play on Bet365?
Bet365 makes it possible to place bets on some of the most popular sports played throughout the world – it is not exclusive to Australia and players will plenty of other foreign sports and leagues to bet on. Take a dive into the huge selection and jump from continent to continent if you wish – there is plenty to choose from! Get ready for this year's cups and championships in good time and check out some of the great odds that are on offered on Bet365 – the platform is known for offering some of the best odds in the industry. You can also find newer eSports like Counter-strike and League of Legends, so there should be something interesting for just about anyone. Bet365 adds new sports and games as they become more popular and players starting requesting them. The customer service department is phenomenal and it is clear that they take the feedback from players to heart and actually implement it! Is there a new sport or game that you would like to bet on? Just let them know!
Is there a Bet365 application I can download?
There are actually several applications that you can download when you want to bring all of the betting action with you on the road.  Unfortunately, in Australia, only the main Bet365 application is available, which I also downloaded.
What I found by using this application is that you can have access to all the popular features of the platform,  The Bet365 mobile application makes it easy for all of you sports enthusiasts to quickly sit down and try out your luck by having access for example to the cash-out feature. It is available on selected markets including basketball, football and of course horse racing. The user interface has been optimized to fit mobile devices and makes it easy to play even though you might be sitting in a bumpy bus ride. If you are a fan of mobile betting I totally recommend you this application.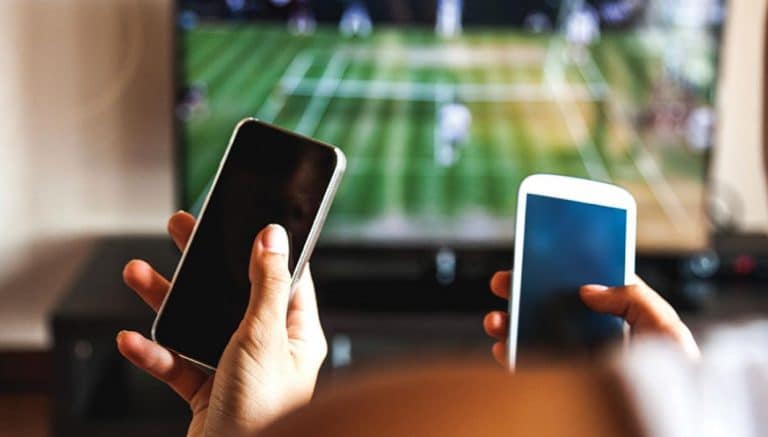 Odds and limits at Bet365
Bet365 offers some really great odds, regardless of what sport or event you have placed a bet on. The odds are always very transparent and the conditions for the specific bets are always listed and easy to interpret.  That's what I really like on bet365. They are always clear about the terms and conditions, which you can find pretty much everywhere on the site.
There are of course limits put in place to regulate how much you can bet on a match or a race and wagering requirements to prevent users from exploiting offers. It can sometimes to be a little bit difficult to decipher to terms and conditions for the specific bets – Bet365 takes that headache away so you can focus on betting instead. You can read more about all of this on the Bet365 platform or get in touch with one of the friendly customer service agents and get all your questions answered in a matter of no time. 
What payment methods are available at Bet365?
Bet365 supports the most popular payment methods when you need to make your deposits. If you need to make a quick deposit to be able to place a bet, then we recommend that you reach out to the customer service department for more information about each of the methods. We recommend that you use your debit card or your credit card as the funds will be available within just a few moments after processing it. Easy peasy! Don't miss out on anything! I recommend that you get in touch with the customer service department if you have questions regarding the deposit limits and processing times for the payment methods. It would be a shame to sit around and wait for a deposit! Have a look at the long list of payment methods below – we are (almost) certain that you will find yours right there!
Bet365 supports the following payment methods:
Maestro

Visa Electron

Visa

MasterCard

Skrill

NETELLER

PayPal

Bank transfer
How is the customer service at Bet365?
As one of very few platforms, Bet365 offers 24/7 customer service and 365 days a year! That means that whenever you face an issue or have a question, you can just reach out to the customer department and they'll be standing by to assist you – even if you are playing or betting during the late hours. There is nothing worse than feeling stuck and not having someone to give you the answers you are looking for. Often it results in most of us leaving the platform altogether, in pure frustration. On Bet365 you can get in touch with one of the friendly customer agents by either giving them a call, writing them an email or by using the chat on the platform. You can find more information about the customer service department and the different ways you can get in touch with them on the website itself, so head on over and have a look!
My Verdict on Bet365: Industry Leader 
My Ratings: 5/5
Bet365 has one of the biggest selections of sports to bet on online. I really enjoyed using this platform. I think that even if it might seem a bit overwhelming at first, it is really easy to use and you can find everything you want. Besides the many games and sports, the customer service is without a doubt one of the things that make this platform truly shine.  Whenever I needed them, I got a response really fast. Not many betting platforms offer on-demand 24/7 customer service and it is always reassuring to know that help is just a click or a call away. The Bet365 platform can be highly recommended and is worth a minute of your time – I am sure that there will be something that catches your eye whilst browsing the website. Bet365 is an industry leader and there are plenty of reasons why this position is not likely to change anytime soon!
Bet365 / Commercial Content / 18+ Responsible Gambling.
This review is based on a personal experience of the Bet365 offers.
Validity Period for Bet365 promotions: 31/12/
Disclaimer: This information was valid at the time of writing, for the latest updates please visit Bet365 platforms.