Pointsbet Review Sep 2023
Curious if you should try PointsBet or not? Here is our PointsBet review that will help you in making an educated decision.
Bonus & Offers details
See player offers on PointsBet Australia. T&Cs Apply.
T&C:
Please note Pointsbet referral and bonus code are not the same and do not grant any additional offers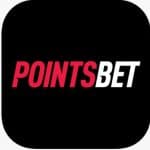 PointsBet Review: Sports and Markets available
When trying out a new sportsbook, it's important to gather all the information available and read reviews. If you're looking to bet on the next NFL game on PointsBet, you've come to the right place. In this PointsBet sportsbook review, we'll present a detailed, honest, and unbiased report.
Catering primarily to Australians and Americans, PointsBet is open to citizens of various countries, provided it is legal to do so. Contrary to PointsBet review, we will explore everything about PointsBet Australia! So keep reading.
PointsBet has been around for quite some years now. During these years, the company has done a decent job of offering close to 24 different betting markets ranging from a wide range of sports. Being an Australian bookie, you'll find leagues like AFL, NRL, and Big Bash. If you're an American, most of these leagues or sports will sound completely foreign to you.
But need not worry, PointsBet covers major American leagues like NFL, MLB, NHL, NBA, and UFC. Particularly for NFL lovers, PointsBet might be the best place to gamble on.
In the 2019 NFL season, it brought out the "No Juice NFL Lines" campaign. This took out juices (or, brokerage commission, per se) from all NFL point spreads. It allowed gamblers to win more money compared to other online bookies.
Besides that, world sports like UEFA Champions League, boxing matches, and World Cups along with other events are also covered. As you'll see in the later parts, PointsBet takes this into a whole another level with spread betting.
PointsBet Review: Sports Betting, Odds, and More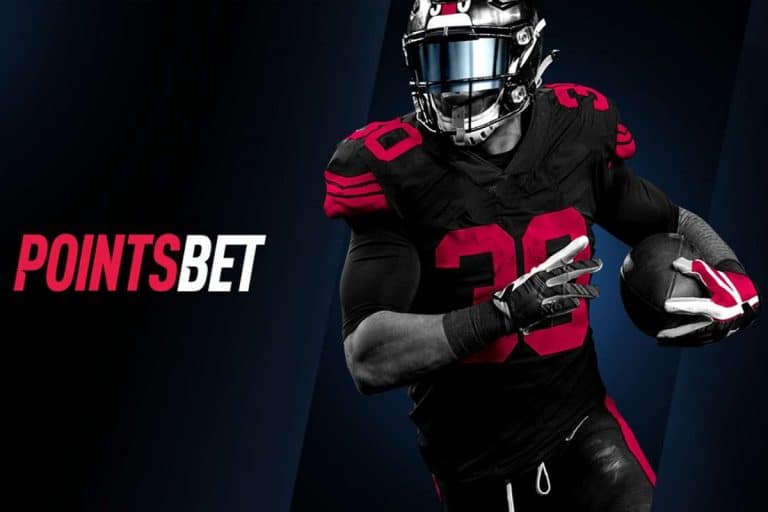 PointsBet is a major player in the sports betting industry. This is largely thanks to some of the innovative features it offers to its players, some of which are:
Spread Betting
PointsBet approaches sports betting differently than conventional betting. As the name might hint, PointsBet allows you to bet on the points scored by each team as opposed to who won or lost the game. This is the main differentiation factor between PointsBet and other online sportsbook providers. Known as spread betting, this form of sports betting is growing in popularity. And there are many advantages to it.
Let's demonstrate how spread betting works with an example. Suppose Green Bay Packers and San Francisco 49ers are going to face off each other today in the NFL. The total has been set at 230 points and you decide to wager $10. There are two possible outcomes, you either win or you lose.
If the game finishes with 231, then you end up winning $10 (for one point above the set point)
If the game finishes with 229, then you end up losing $10 (for one point below the set limit)
So the more points that are in your favor, the more you win. Consequently, the loss amount will be greater as well by the points you lose.
But it's not always the points that determine your winning amount. Suppose in another game between Cowboys and Redskins, Cowboys are set at -8.5 favorites. If the Cowboys go on to win the game by two touchdowns, then they'll cover the spread by 5.5 points, making you eligible for a $55 payout. If they lose, however, then, your losing amount will be $10 multiplied by the number of points by which they miss the spread.
So, to conclude spread betting, how much you win or lose is determined by the margin by which your bet wins or loses. The payout will be the wagering amount multiplied by the difference between the result and the total chosen.
If this doesn't sound like your way of sports gambling or you're not comfortable with it, then PointsBet has traditional methods too like fixed-odds betting, money lines, player props, team props, game props, point spread, etc.
Game Day Guarantee
Most sportsbook providers limit your winning amount especially when things get very predictable. A $5 or even $1 maximum wager limit isn't uncommon in such cases. But with PointsBet, it offers something known as "Game Day Guarantee" where there is no limit to how much you can wager on any game day irrespective of your betting skills.
Rewards Program
Rewards Program isn't unique to PointsBet but is something that compliments your winning. In this program, your wagering activity is converted into points which can then be redeemed for bonus bets. Usually, it is 1 point for every $5 wagered on fixed odds. You can track your reward points under the "rewards" tab.
PointsBet FAQs
Is PointsBet legit?
PointsBet is 100% legit. It is licensed under the Northern Territory Racing Commission, Australia.
Who is PointsBet owned by?
PointsBet is owned by an Australian company Australia Pty Ltd.
Is spread betting safe?
Spread betting has varying risk levels. Although considered safe, you should gamble responsibly.
How to parlay PointsBet?
To parlay in PointsBet, you have to connect two games and win in both the games.
What about Top Tote and exotics?
PointsBet currently only offers Best Tote+SP in the horse racing section. Boxed exotics are available for Trifectas, First Fours, Exactcas, and Quinellas.
Is there a way to limit losses?
For certain markets, PointsBet offers a stop-loss feature that adjusts or limits your wagering amount. Manually, you can adjust how much you wager per point to limit your losses.
What's the minimum deposit amount?
The minimum deposit amount is $5 via credit or debit card.
What's the minimum bet amount?
Currently, it's $1.
PointsBet Review: Additional Features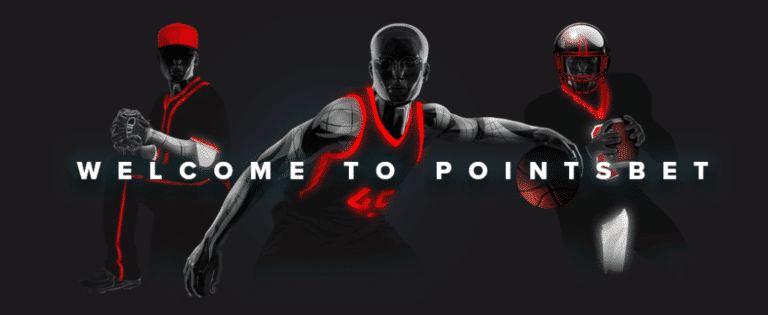 Besides the above useful features that PointsBet has, there are additional features that would appeal to players like you. Some of them are:
User Experience
The PointsBet UX is pretty basic, but it is seamless and works perfectly on all devices. The navigation is decent too and you'll be able to find what you're looking for in seconds. Everything is presented in a well-defined format. Customer service is available 24X7 and can be reached by phone, email, or live chat.
In-Play Betting
PointsBet has the in-play betting option where you can place bets after the game has begun. While not all events are eligible for this, those that are eligible will be displayed on the website. You have to make bets inside of the app or website and over-the-phone bets are not allowed.
Live Streaming
While live streaming is not available on PointsBet, live betting coverage is more than enough to help you keep track of the event.
Mobile App
PointsBet offers a comprehensive mobile app which is available on both Android and iOS. All the functionalities that are present on the website are available on the app. In the case of iOS, it is compatible only with 9.0 and above versions.
Depositing and Withdrawing
Almost all banking methods are accepted at PointsBet like credit and debit cards, e-checks, bank transfer, and even in-person payment centers. For withdrawing, the money gets straight to your bank account once it is approved.
Pros and Cons
Pros
Specialized model for maximizing your winning amount
Wide range of types of bets offered
Wide range of betting markets
Dedicated, functional website and app
Cons
Limited banking options for Americans
Doesn't cover every US state
No live online betting
PointsBet Review: Go For It!
A PointsBet review revealed that it is an exciting betting platform. And we couldn't agree more, with a Pointsbet sign up code helping for sure. Undoubtedly, if you want to try your hands on sportsbetting, there could be no better way to do this than to try PointsBet.
Equipped with an easy-to-follow interface along with quick navigation, it is one of the best-designed portals that we have come across in recent days. The platform is extremely neat and nicely arranged. Thus, you don't have to boggle your head to get from one point to another. Not to forget, its black theme almost took our hearts away.
Speaking about the customer support, PointsBet ticks all the right boxes here as well. You can live chat with them, drop an email, or call them – as per your convenience and preferences. They are responsive and will get back to you as soon as possible.
Registering yourself and signing up is easier as well. If desktop gaming is not your cup of tea, you can also catch all the action on your mobile app. PointsBet caters to both Android and iOS users through its apps.
Payment and withdrawals are fast too, and the platform extends its support to a range of payment modes.
All in all, it would not be wrong to say that PointsBet is one of the deserving candidates out there if you want to engage in spread betting. And rest assured, you won't be disappointed.
It might take some time before you get used to the spread betting, but it is worth it when you get acquainted. While it is considerably safe, you nevertheless should play and bet responsibly. Exercise some control, and do not get carried away.