Betting on ICC World Cup T20 – Top Betting Sites in Australia
This is our selection of top Aussie betting sites dealing with the ICC T20 World Cup.
Best Betting Sites in Australia
Exclusive Registration Links
Unibet





VISIT UNIBET >

Ladbrokes





VISIT LADBROKES >

Neds





CODE STAR>

Bet365





CODE 365PLAY>


Time limits and T&Cs apply. The Referral code 365PLAY can be used during registration, but does grant any additional benefits
Betfair





VISIT BETFAIR >

Bluebet





VISIT BLUEBET >
Top Australian Betting Sites for Bets on ICC T20 World Cup
Twenty20 cricket has not taken a lot of time to establish itself as a mainstream cricket format. It is remarkable that this format, which started with only 2003, has been able to overpower the dominance held by test and one-day formats. Now, Twenty20 cricket format involves some major tournaments around the world. The pinnacle among these tournaments will be the ICC T20 World Cup, which has usually been held once in every two years. The 2020 edition of the T20 World Cup will take place in Australia. Aussie punters can make use of top Australian bookmakers to bet on this event.
Unibet
Betfair
Bet365
PalmerBet
BetEasy
Ladbrokes
Neds
PointsBet
PlayUp
BlueBet
Unibet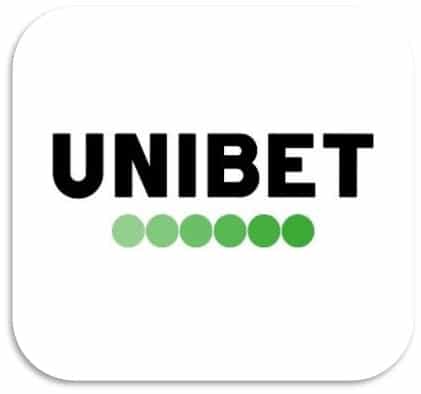 Unibet Australia is one of the best destinations to bet on cricket in Australia with a wide coverage of almost every game in this sport. Apart from the betting markets available on international cricket matches, domestic Australian games are also given importance. Unibet is also one of the few sportsbooks in this region to provide each way terms on certain cricket bets. Some of the hindrances that users may face at Unibet include the slower customer service.
Betfair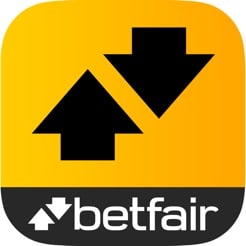 The key focuses of Betfair Australia light on horse races, cricket, and football games. Even though almost every sport on the planet is covered, Betfair specialises in these three options. A casual punter may find the 50+ markets available on some cricket games as being overwhelming, but the numbers only increase when it comes to major cricket tournaments like the T20 World Cup. The biggest advantage of Betfair, though, is the better pricing available on the odds.
Bet365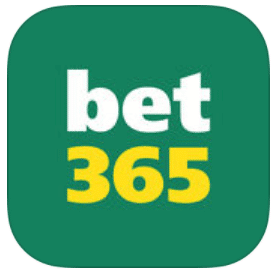 Bet365 has a global presence when it comes to sports betting and the Australian version places a higher amount of importance on cricket amongst other sports. All international and domestic cricket games are covered in extensive detail, but it is not a surprise to witness a huge surge in the number of betting markets when a major international tournament like the T20 World Cup is in town. Even though Bet365 does not have a huge advantage in terms of pricing of odds, it does have features like live streaming that help stand apart.
BetEasy


BetEasy was formed as a merger between William Hill Australia and CrownBet. The brand manages to cover all top spots in the world including cricket. Even though the brand is not known for providing cricket betting specials throughout the year, they do crop up when major international tournaments are around. This is especially the case when the one-day international World Cup and T20 World Cup take place. The odds provided by BetEasy are not special, but the brand has a decent selection of payment options and a friendly interface.
Ladbrokes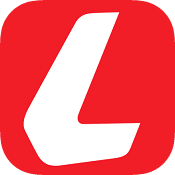 Ladbrokes is also a betting operator with a global presence. As a result, it is not a surprise that a variety of sports is covered by the Australian version of this operator. Still, horse racing remains the primary focus of Ladbrokes. A reason to consider signing up with this brand would be the attractive site design, which has been perfected with years of experience, and the availability of several features to enhance the betting experience. The live streams are available so that users will be able to watch major tournaments with ease.
Neds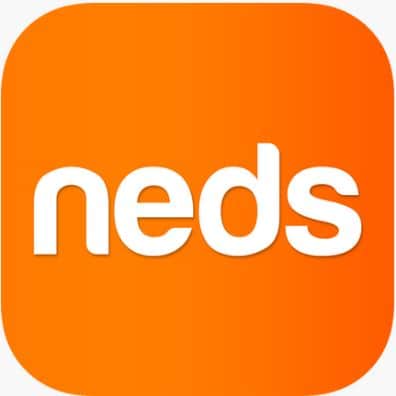 Neds is a fully Aussie-owned betting operator which manages to offer a decent set of markets and features for a wholesome betting experience. Some of the features offered by Neds would primarily enhance the experience of a horse racing punter. However, there is also enough to keep a cricket betting enthusiast happy with several markets and betting options. The prices offered by Neds is not the best around, but the bookmakers backed by incredible customer support and excellent user experience.
PointsBet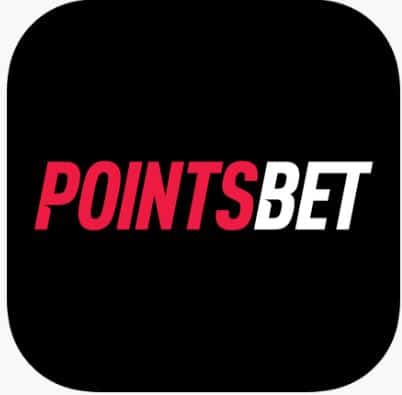 PointsBet is one of the handful of bookmakers providing spread betting options available in the world of cricket betting. The concept of spread betting is to increase the risk and potential returns. For this reason, it may not be suitable for every punter. However, users who end up joining PointsBet would appreciate the returns available on most betting events. The coverage offered by PointsBet is on par with the competition, but the brand excels in terms of returns.
PlayUp
This is a relatively new sportsbook in Australia, but PlayUp is a 100% Aussie brand. It manages to deliver positives like excellent interface, navigation, and betting coverage. There is also little reason to find fault with the customer service. Compared with the reputable brands in the business, PlayUp is a newcomer but there are several reasons to try out this betting destination. If the desktop site manages to offer a pleasing user experience, it is enhanced even more on mobile platforms through apps.
BlueBet
BlueBet also happens to be an Australian bookmaker that has been around in the last few years. The markets available on most sports like cricket will be just about adequate for experienced punters, although beginners may find no reason to complain. The betting interface comes with a responsive template that will be able to work seamlessly on different screen sizes. On the desktop, it does not take long to find suitable betting markets as they are all well laid out. Apart from the sizeable sports coverage, punters also have the advantage of being able to view statistics related to a sport.
Key Betting Markets Available for ICC T20 World Cup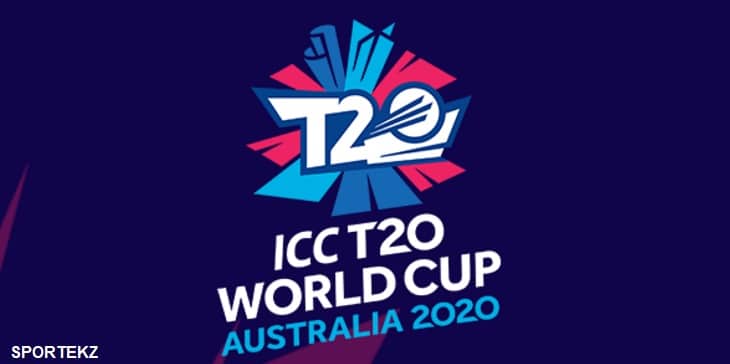 The T20 World Cup is an immensely popular tournament which will also feature some of the best players from different parts of the world. Even though it does not have the history of the regular World Cup with 50-over games, there is a special aura around a tournament that features all the best players in one place. There is enormous interest in betting on these games, and sportsbooks cater to this interest with a large number of betting markets.
The T20 World Cup is considered as a haven for punters who love to place bets on exotic markets and player props. There are prop bets available in significant numbers during this period. Some of the key markets are:
Outright Winner
This is a very popular market among betting sites dealing with the T20 World Cup. A punter has to pick the team that would win the event. Since this is a futures market, it is available several months in advance and punters will start early typically to get better odds. Some betting sites do provide each way option in this market.
Player of the Series
At the end of each T20 World Cup, one player will be chosen for exemplary performances over the course of the tournament. The one-day international World Cup typically witnesses all-rounders picking up this honour, but the focus shifts towards the heavy-hitting batsman. The 20-over format is all about scoring maximum runs with less focus on bowlers who take wickets.
Top Batsman
This would be a popular category within the T20 World Cup betting sites, as it deals with the batsman who is expected to pick up the top plaudits. This version of the game sees batsman in a more aggressive fashion, and there is a higher number of boundaries. A punter can keep an eye on batsmen, who have confidence, form, and history on a particular pitch.
Top Bowler
There is a lot of pressure on bowlers in the 20-over format, as they are typically attacked by a batsman from the word go. However, punters can still bet on a bowler who is expected to pick up the most wickets at the T20 World Cup. It pays to go with a player who has a good track record against certain players or teams. The pitch conditions also have a dramatic effect, as spin bowlers perform well on bobbly and dry pitches. However, grassy pitches tend to suit fast bowlers.
Total Runs Over/Under
Just like in football, this is a very popular market with punters betting on the total number of runs expected in a game. The bookmaker would set the predefined number of runs and the punter has to bet over/under this tally. A number of parameters like pitch status, weather, confidence, and form of a team will play a huge role in determining the success of the bet. More than statistics like head-to-head records, recent form on a specific pitch surface can have a huge impact.
How to Choose the Best ICC T20 World Cup Betting Site
There are a number of cricket betting sites available today, and it is difficult to make the choice in this crowded market. Yet, there are certain factors that should be used to find the best option. The different factors to consider are:
Pricing of Odds
The odds and their prices are a key factor in the world of betting and the rule holds for betting on any sport. A cricket betting site will be an appealing destination if it happens to offer higher rates compared to the competition. In the world of competitive betting, the better pricing of odds can increase the chances of returns in the long run. Rather than sign up with the just one bookmaker, a punter can start by registering with different Aussie bookmakers. This gives a great opportunity to compare prices and go with the best option.
The difference in prices is because all sportsbooks place a commission or a margin on the bet. The choice would be to go with a sportsbook that has the lowest margins. In case of commissions, this is likely to be negligible for an online betting site. Even then, it has the potential to add up over a period of time.
Presence of Features like Live Streaming
Australian gambling laws prevent a sportsbook from offering the option to bet live online. The interface can only be used for viewing the current odds. The live streaming option on a betting site is typically available for free and punters only need to have an account with a positive balance at least 24 hours before the event. This is a standard requirement of many sportsbooks, but this feature is not so prevalent amongst Australian bookmakers. As a result, Aussie punters should particularly give importance to the availability of such features.
User Interface
The biggest problem for many users with an online betting site would be the sheer complexity of design. Most of the platforms are overwhelmingly loaded with information and it does not make for a good sight. The problem gets worse when the colour combinations work to increase the difficulty levels. Finally, it does not help if the user interface is filled with so much information that it slows down the platform as a whole.
It is recommended to go with a platform that has been designed well by keeping in mind the need to navigate across different sports and not just cricket alone. The reduction in loading time can also help make bets in a quick manner, while it also ensures ease of access from a mobile device.
Customer Support
It is quite common for users to run into a glitch during their time with the sportsbook. Even if it is not the case, there may be occasions when a user needs to contact the support team. In this instance, it makes a lot of sense to opt for a betting site that provides excellent customer support. The parameter to determine the excellence of a support system does not stop with the number of options provided or the timings. Instead, it may also include friendliness and knowledge of the staff.
Support for Mobile Betting through Apps
The importance of apps in the world of mobile betting can be overstated. The availability of apps has transformed the betting experience, as a punter is no longer restricted to the confines of the desktop to place the bet. They can be moving around and still place wagers on a match. Even though the length of a 20-over game is significantly shorter than the length of the test or one-day matches, it is still taking up quite a lot of time when two innings are taken into account. However, the app is a great way to remain connected even if options like a mobile site can also be used.
FAQs about ICC T20 World Cup Betting Sites
When is the next edition of T20 World Cup?
The recent 2016 edition of the T20 World Cup was held in India. Instead of the two-year schedule of this tournament, the next edition will be held only in 2020. Australia will be playing hosts for this edition, which starts on 18th October and runs until 15th November.
Is it possible to get a live stream of the T20 World Cup?
The broadcasting rights for the 2020 version will be available soon with bookmakers being among the potential candidates to stream live.
Is it safe to bet online on cricket?
Yes, it is safe to bet online on cricket. A number of betting sites cater towards this market and they have a number of security measures like SSL encryption to safeguard information.
Is it legal in Australia to bet online on cricket?
Yes, cricket betting is just like any other betting on sports. The betting sites that provide markets are licensed by a number of licenses available in different states of Australia.